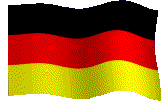 Christmas Travel
[ Back to Homepage ][ Bulletin Board ]
Featured Sponsor
Christmas is a family holiday which people use to spend at home waiting for Santa Claus near the friendly crackling fireplace, the smartly decorated tree, and a festive table.
Enjoy the links below, and keep coming back as we add new links.

48 Castle Hotels in Germany
Each of them has got a homepage so it's easy to choose in which castle to spend the holidays: in Parkhotel Herrenhaus, Hotel Burg Reichenstein, Castle Hotel Gutenfels, or maybe in Hotel Historic Castle Mill.
Beerstein Center
Beerstein Center and the exclusive Steiff shop in Germany's Rhine Valley. Special holiday offers.
German Castles
Sightseeing-tour to 70 Castles, Fortresses, Ruins, Palaces, Towers and Historical houses on the German Romantic Castle Road.
Holiday Markets on the Rhein
Christmas-, Advent-, Nikolaus markets on the Rhein.

Christmas in Germany
Christmas In Many Languages

Christmas Markets - Austria

Travels Through Germany
P.O. Box 25043
Philadelphia, Pa 19147
Please e-mail the webmaster with all broken links or suggestions:
Copyright © Travels Through Europe All rights reserved.