Web Tips


Ebrosia only ship in Germany and Austria at the moment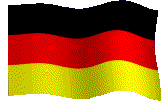 Heidelberg
[ Back to Homepage ][ Bulletin Board ]

Featured Sponsor
Heidelberg (pop. 136,000) on the Neckar River is set among lovely hills. Its famous 600-year-old university (the oldest in Germany) has several Renaissance towers and turrets at the base of a hill near Heidelberg Castle. Be warned: It's a draw for fleets of tour buses in the summer.
The best way to enjoy the town is to stroll along the Hauptstrasse in the old section, to mingle with the local crowds and to sit at one of the many student cafes or beer halls. (If you have a car, leave it at a parking garage on the outskirts or you'll go crazy trying to find your way through the maze of small, one-way streets.) Also visit the Heidelberg Castle which changes colors with the different angles of the sun (take the cable car, near Kornmarkt, to get to the castle). View the city from the Karl-Theodor Bridge and the nearby Philosophenweg (a winding path with a great view of the city) and tour the Kurpfaelzisches Museum (Roman artifacts). Day trips can also be made to the castle and vineyards of the Neckar Valley. 55 mi/85 km south of Frankfurt.
Airports/Cars/Trains/Transportation to and around Heidelberg
Airline Tickets through Travel Now:
Delta Air Lines now flies to Frankfurt, Munich and Stuttgart, Germany:
Car Rentals through Auto Europe:
Car Rentals and Leases through Kemwel:
Car Rentals the Enterprise Rent-A-Car
:
Click here for Rail Europe
:
Cities Nearby:
Events
Need a Hotel in Heidelberg, Germany? We offer many choices!
Hotels and Lodging through Travel Now:
Hotels and Lodging through Carlson Hotels:
Hotels in the Accor Hotel Family can be found at:
Hotels from E-Vacations:
Independant Hotels:

Internet Cafes and staying in touch with family and friends

Live Web Cams
Maps
Misc. Heidelberg Sites

Heidelberg District Guides
Heidelberg Links (Travel Now)
Heidelberg Stage and Screen

Night Life

Heidelberg Bars, Cafes and Nightlife
Online News From Germany
Restaurants

Shopping
Sightseeing Tours
Heidelberg Tourist Attractions and Sightseeing
Heidelberg Castles and Palaces
Sports
Please e-mail the webmaster with all broken links or suggestions:
Copyright © Travels Through Europe All rights reserved.