Web Tips


Ebrosia only ship in Germany and Austria at the moment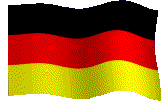 Nuremberg
[ Back to Homepage ][ Bulletin Board ]

Featured Sponsor
Nuremberg (Nurnberg) is a city located on the Pegnitz River about 90 miles northwest of Munich in Southern Germany. The climate is almost continental, and temperature ranges from 25 degrees F in January to 65 degrees F in July, the average precipitation is 30 inches. The citys initial prosperity was due to its location at the junction of trade routes between Germany and Italy, then France and central eastern europe. Nuremberg was first mentioned in written sources in 1050. The fortified town received its charter as a free imperial city in 1219. During the Renaissance the city experienced both economic and cultural properity. Nuremberg became part of Bavaria in 1806 and part of the German Empire in 1871. A great tourist attraction The Schoner Brunnen Fountain is located in the main marketplace of Nuremberg.
Airports/Cars/Trains/Transportation to and around Nuremberg
Airline Tickets through Travel Now:
Delta Air Lines now flies to Frankfurt, Munich and Stuttgart, Germany:
Car Rentals through Auto Europe:
Car Rentals and Leases through Kemwel:
Car Rentals the Enterprise Rent-A-Car
:
Click here for Rail Europe
:
Cities Nearby:
Events
Need a Hotel in Nuremberg, Germany? We offer many choices!
Hotels and Lodging through Travel Now:
Hotels and Lodging through Carlson Hotels:
Hotels in the Accor Hotel Family can be found at:
Independant Hotels: (Coming Soon)



Internet Cafes and staying in touch with family and friends

Live Web Cams
Maps
Misc. Nuremberg Sites
Night Life
Online News From Germany
Restaurants
Shopping
Sightseeing Tours
Sports
Travels Through Germany
P.O. Box 25043
Philadelphia, Pa 19147
Please e-mail the webmaster with all broken links or suggestions:
Copyright © Travels Through Europe All rights reserved.