Visit our advertisers below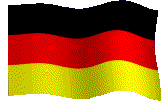 Dresden
[ Back to Homepage ][ Bulletin Board ]
Featured Sponsor
At least two nights should be reserved for this must-see city of 518,000. Utterly devastated in fire-bomb raids at the end of World War II, Dresden has been rebuilt and is once again a charming city. Be sure to visit Semper Opera House (if at all possible, attend a performance) and the Albertinum Gallery with its famous Green Vault, one of Europe's most amazing treasuries. Also visit the Kreuzkirche (home of a famous boys choir), Zwinger Palace (which has impressive collections of porcelain and Old Masters). The suburb of Pillnitz contains the former summer palace of the Saxon royal family, while in nearby Moritzburg there's a ducal hunting lodge in a large park, both of which make nice half-day trips from Dresden. 120 mi/195 km south of Berlin.
Dresden City Flag
Airports/Cars/Trains/Transportation to and around Dresden
Airline Tickets through Travel Now:
Delta Air Lines now flies to Frankfurt, Munich and Stuttgart, Germany:
Car Rentals through Auto Europe:
Car Rentals and Leases through Kemwel:
Car Rentals the Enterprise Rent-A-Car
:
Click here for Rail Europe
:
Cities
Events
Need a Hotel in Dresden, Germany? We offer many choices!
Hotels and Lodging through Travel Now:
Hotels and Lodging through Carlson Hotels:
Hotels in the Accor Hotel Family can be found at:
Hotels from E-Vacations:
Independant Hotels: (Coming Soon)

Internet Cafes and staying in touch with family and friends
Live Web Cams
Maps
Misc. Bremen Sites
Dresden District Guide
Dresden Links (Travel Now)
Dresden Rivers and Lakes
Dresden Stage and Screen

Night Life

Dresden Bars, Cafes and Nightlife
Online News From Germany
Restaurants

Shopping
Sightseeing Tours
Dresden Tourist Attractions and Sightseeing

Sports
Dresden Sports Links
Travels Through Germany
P.O. Box 25043
Philadelphia, Pa 19147
Please e-mail the webmaster with all broken links or suggestions:
Copyright © Travels Through Europe All rights reserved.