Web Tips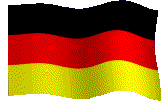 Hannover
[ Back to Homepage ][ Bulletin Board ]

Featured Sponsor
Plan at least half a day in its capital, Hannover, to see the Herrenhausen Gardens (intricate flowerbed patterns and one of the largest garden fountains in Europe) and walk amidst clean "new German" architecture (almost all of the old city was destroyed by firebombing raids in World War II). Today nearly 60% of the city is preserved as parkland or forest. Goslar, about 45 mi/72 km southeast of Hannover (near the former East German border), is home to the Kaiserpfalz, which was an emperor's residence; a tour of the structure takes about an hour. Goslar also has many medieval timbered homes that are still standing. Near Goslar is the town of Clausthal-Zellerfeld, which has the largest wooden church in Europe. Consider taking a cruise down the Weser River from Hannoversch-Munden to Hameln, south of Hannover (arrive at least an hour before the boat leaves Munden, to admire the splendid framework art of its buildings). The 90-mi/145-km trip takes about a day, passing through the area that inspired legends such as "The Pied Piper of Hameln" and several of Grimm's fairy tales. In Corvey, stop to see the 9th-century Benedictine abbey, and its glorious frescoes.
Airports/Cars/Trains/Transportation to and around Hannover
Airline Tickets through Travel Now:
Delta Air Lines now flies to Frankfurt, Munich and Stuttgart, Germany:
Car Rentals through Auto Europe:
Car Rentals and Leases through Kemwel:
Car Rentals the Enterprise Rent-A-Car
:
Click here for Rail Europe
:
Cities Nearby
Events
Need a Hotel in Hannover, Germany? We offer many choices!
Hotels and Lodging through Travel Now:
Hotels and Lodging through Carlson Hotels:
Hotels in the Accor Hotel Family can be found at:
Hotels from E-Vacations:
Independant Hotels: (Coming Soon)
Internet Cafes
and staying in touch with family and friends
Night Life

Hannover Bars, Cafes and Nightlife
Hannover Stage and Screen

Online News From Germany
Restaurants

Shopping Tours

Sightseeing Tours

Sports
Misc. Hannover Sites
Hannover Links (Travel Now)
Hannover District Guide

Travels Through Germany
P.O. Box 25043
Philadelphia, Pa 19147
Please e-mail the webmaster with all broken links or suggestions:
Copyright © Travels Through Europe All rights reserved.