Web Tips


Ebrosia only ship in Germany and Austria at the moment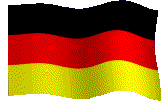 Herrenhausen Gardens
[ Back to Homepage ][ Bulletin Board ]
When in Hannover visit one of their best attractions the Herrenhausen Gardens. Here are some great links to it.

New German TV Service in the USA
(Click Banner for Info)
Travels Through Germany
P.O. Box 25043
Philadelphia, Pa 19147
Please e-mail the webmaster with all broken links or suggestions: Webmaster
Copyright © Travels Through Europe All rights reserved.