Visit our advertisers below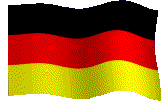 Embassies and Consulates

Featured Sponsor
Other Sponsors Below

The Embassies & Consulates webpage contains links to American Embassies and German Embassies and Consulates in the U.S. Also links to Immigration and Green Card information.


Travels Through Germany
P.O. Box 25043
Philadelphia, Pa 19147
Please e-mail the webmaster with all broken links or suggestions:
Copyright © Travels Through Europe All rights reserved.