Web Tips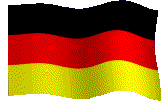 Hamburg
Featured Sponsor
The port city of Hamburg (pop. 1,660,700), with more than 40 mi/64 km of canals and 2,500 bridges, has an independent, entrepreneurial spirit—it's the closest thing to a city-state in Germany. It's still exciting to watch enormous freighters move up the Elbe for loading and unloading.

Though commerce is Hamburg's strength, it has its share of cultural attractions, as befits a town that was once the home of Johannes Brahms. Be sure to visit the cathedrals of St. Jacobi (where you can see a distinguished 15th-century altar) and St. Michael (baroque, with a 440-ft/134-m spire offering a great view of the city), as well as the unique Rathaus (city hall, supported by dozens of pillars—it's really a grand building). Hamburg is also a fun city—make time to enjoy some of the beer halls, explore the St. Pauli district and the various parks (such as Alster Lake, downtown). Stroll through Hamburg's famous fish market (which sells much more than fish).

The Reeperbahn is one of the most famous red-light districts in Europe. Although it once had a reputation for sleaze, it's now closely patrolled and a big tourist attraction. Parts of it are family-oriented (video arcades, etc.), but parts are definitely for adults only. The X-rated area has ladies of the night lining the streets and live sex shows in the bars—if you venture there, make sure you know what you're getting into. Female tourists may be subject to catcalls—and an occasional bucket of water—hurled by professionals sitting in windows.) The Museum of Erotic Art, on Bernard Nocht Strasse, has works by such famous artists as Delacroix and Picasso.

Hamburg has many shopping districts, including an antiques section in the Markthalle, near the Hauptbahnhof (main train station), and many upscale stores in the new Gansemarkt area. The granddaddy of all the shopping streets in Hamburg is the Monckebergstrasse, with more than 100 shops. There are also some unusual museums in town, such as the Museum of Arts and Crafts (Islamic, Asiatic and antique art and artifacts) and the Museum of Hamburg History (scale models and replicas of street scenes, ships, trains and even a South Pacific island in miniature—it's world famous among model enthusiasts). Art lovers will enjoy Hamburg's modern-art museum, in the Deichtorhallen (former flower-market buildings). A day trip can be taken to Lubeck. 160 mi/260 km northwest of Berlin. 55 mi/88 km northeast of Bremen.
Airports/Cars/Trains/Transportation to and around Hamburg
Airline Tickets through Travel Now:
Delta Air Lines now flies to Frankfurt, Munich and Stuttgart, Germany:
Car Rentals through Auto Europe:
Car Rentals and Leases through Kemwel:
Car Rentals the Enterprise Rent-A-Car
:
Click here for Rail Europe
:
Cities Nearby

Events

Need a Hotel in Hamburg, Germany? We offer many choices!


Hotels and Lodging through Travel Now:
Hotels and Lodging through Carlson Hotels:
Hotels in the Accor Hotel Family can be found at:
Hotels from E-Vacations:

Independant Hotels: (Coming Soon)




Internet Cafes and staying in touch with family and friends

Internet Cafes

Hamburg Bars, Cafes and Nightlife
Hamburg Stage and Screen


Online News From Germany

Restaurants


Shopping Tours


Sightseeing Tours


Hamburg Tourist Attractions and Sightseeing
Hamburg Castles and Palaces


Sports


Misc. Hamburg Sites


Hamburg District Guide
Hamburg Links (Travel Now)
Hamburg Rivers and Lakes
Travels Through Germany
P.O. Box 25043
Philadelphia, Pa 19147
Please e-mail the webmaster with all broken links or suggestions:
Copyright © Travels Through Europe All rights reserved.