Are looking to buy or sell something German or from Germany? Why not at Ebay? Click on the button below.
Web Tips


Ebrosia only ship in Germany and Austria at the moment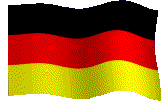 River Cruises
[ Back to Homepage ][ Bulletin Board ]
Featured Sponsor

If your dream vacation includes a Cruise, start with the waterways of Germany. This page contains links to River Cruises throughout Germany. Make Cruise reservations through the eWaterways Banner below, for Best Barges, Grand River Boats, Peter Deilmann, Viking River Cruises and more!

Cruising the Canals & Rivers of Europe Newsletter by EuroCanals.org Eurocanals.org
German Oceanographic Data Center
Travels Through Germany
P.O. Box 25043
Philadelphia, Pa 19147
Please e-mail the webmaster with all broken links or suggestions:
Copyright © Travels Through Europe All rights reserved.