Web Tips


Ebrosia only ship in Germany and Austria at the moment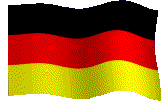 Government
[ Back to Homepage ][ Bulletin Board ]
Embassies & Consulates
Visas/Passports
Government, Constitution and Legal System
The State and It's Citizens
Names:

conventional long form: Federal Republic of Germany
conventional short form: Germany
local long form: Bundesrepublik Deutschland
local short form: Deutschland

Digraph:

GM

Type:

federal republic

Capital:

Berlin
Note: the shift from Bonn to Berlin will take place over a period of years with Bonn retaining many administrative functions and several ministries

Administrative divisions:

16 states ( Bundesländer, singular: Bundesland):
Baden-Württemberg, Bayern, Berlin, Brandenburg, Bremen, Hamburg, Hessen, Mecklenburg-Vorpommern, Niedersachsen, Nordrhein-Westfalen, Rheinland-Pfalz, Saarland, Sachsen, Sachsen-Anhalt, Schleswig-Holstein, Thüringen.

Independence:

18 January 1871 (German Empire unification); divided into four zones of occupation (UK, US, USSR, and later, France) in 1945 following World War II; Federal Republic of Germany (FRG or West Germany) proclaimed 23 May 1949 and included the former UK, US, and French zones; German Democratic Republic (GDR or East Germany) proclaimed 7 October 1949 and included the former USSR zone; unification of West Germany and East Germany took place 3 October 1990; all four power rights formally relinquished 15 March 1991.

Constitution:

23 May 1949, known as Basic Law (Grundgesetz); became constitution of the united German people 3 October 1990

Legal system:

civil law system with indigenous concepts; judicial review of legislative acts in the Federal Constitutional Court; has not accepted compulsory ICJ jurisdiction

National holiday:

German Unity Day, 3 October (1990)

Political parties:

Party of Democratic Socialism (PDS)
Republikaner
National Democratic Party (NPD)
Communist Party (DKP)

Other political or pressure groups:

expellee, refugee, and veterans groups

Suffrage:

universal at 18 years of age

Legislative branch:

bicameral parliament (no official name for the two chambers as a whole) consists of an upper chamber or Federal Council (Bundesrat) and a lower chamber or Federal Assembly (Bundestag).

Judicial branch:

Federal Constitutional Court (Bundesverfassungsgericht).

Member of:

AfDB, AG (observer), AsDB, Australian Group, BDEAC, BIS, CBSS, CCC, CDB (non-regional), CE, CERN, EBRD, EC, ECE, EIB, ESA, FAO, G-5, G-7, G-10, GATT, IADB, IAEA, IBRD, ICAO, ICC, ICFTU, ICRM, IDA, IEA, IFAD, IFC, IFRCS, ILO, IMF, IMO, INMARSAT, INTELSAT, INTERPOL, IOC, IOM, ISO, ITU, MINURSO, MTCR, NACC, NAM (guest), NATO, NEA, NSG, OAS (observer), OECD, OSCE, PCA, UN, UNCTAD, UNESCO, UNHCR, UNIDO, UNITAR, UNOMIG, UPU, WEU, WHO, WIPO, WMO, WTO, ZC

Diplomatic representation in US:

chief of mission: Ambassador Jürgen Chrobog
chancery: 4645 Reservoir Road NW, Washington, DC 20007, USA
telephone: +1 (202) 298-4000
consulates general: Atlanta, Boston, Chicago, Detroit, Houston, Los Angeles, Miami, New York, San Francisco, Seattle
consulates: Manila (Trust Territories of the Pacific Islands) and Wellington (America Samoa)

US diplomatic representation:

chief of mission: Ambassador Charles E. Redman
embassy:
Deichmanns Avenue, 5300 Bonn 2, Unit 21701
mailing address:
APO AE 09080
telephone:
+49 (228) 3391
FAX:
+49 (228) 339-2663
branch office:
Berlin
consulates general:
Frankfurt, Hamburg, Leipzig, Munich, and Stuttgart

Other Links: Country Info - Germany

Fantastic links to the political system, business and economy of Germany.

Flag:

three equal horizontal bands of
black (top), red, and gold (schwarz, rot, gold).
Please click on one or more of the sponsors below, to help us stay on line !

New German TV Service in the USA
(Click Banner for Info)
Travels Through Germany
P.O. Box 25043
Philadelphia, Pa 19147
Please e-mail the webmaster with all broken links or suggestions: Webmaster
Copyright © Travels Through Europe All rights reserved.