Are looking to buy or sell something German or from Germany? Why not at Ebay? Click on the button below.
Web Tips
Visit our advertisers below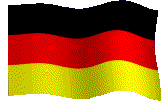 Advertise with Us Banners
[ Back to Homepage ] [Back to Advertising Page]
Travels Through Germany
P.O. Box 25043
Philadelphia, Pa 19147
Please e-mail the webmaster with all broken links or suggestions:
Copyright © Travels Through Europe All rights reserved.